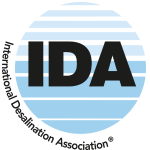 D&WR Magazine/Desalination.biz and Online Supplier Directory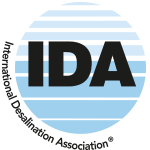 Widely respected for its comprehensive coverage of the desalination and water reuse industry, the quarterly magazine, biweekly newsletter and access to desalination.biz and desalination.biz online supplier directory published by Faversham House is included with your IDA membership.
IDA members may view the latest digital edition of the Desalination & Water Reuse Quarterly, along with the desalination.biz website and the desalination.biz online supplier directory by logging into your member account, then click on the Publications Tab to access the publications. Once logged in please select the D&WR  under the Publications Tab.
For non-IDA members, to view the contents of the May-June 2016 D&WR Magazine  issue,  please click here.
For more information or to learn about advertising opportunities, please contact AndrewCampbell@fav-house.com.