IDA International Conference on Water Reuse and Recycling:  Turning Vision into Reality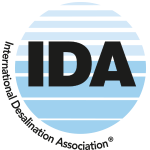 Don't miss out on this exceptional water reuse conference.  Much is happening in the weeks leading up to our conference.  There are a number of deadlines you don't want to miss, particularly booking hotel reservations as there is limited space.  We hope to see you at this exciting conference.
Awards – Nominations will be closing June 25, 2016.   Get your nomination form in today!
Registration –  Now Open!  Early discount will end August 21st 11:59 (US-EST).
Book accommodations at the Conference hotel.  Space is limited and rooms are filling fast.
Sponsorship  – Our sponsorship list is growing.  Be part of this great networking opportunity.
Call for Papers – Thank you to all the authors who submitted abstracts for presentation consideration.
Sponsors