IDA International Conference on Water Reuse and Recycling:  Turning Vision into Reality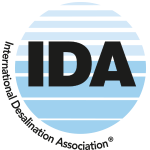 Call for Papers – CLOSED
THANK YOU to the AUTHORS who have submitted an abstract for presentation consideration in the IDA Water Reuse and Recycling Conference September 25-27, 2016 in Nice, France.
The submission review will be in process through the end of May.  Authors will be notified by email of their submission acceptance.
If you have any questions or concerns about your submission and/or this Conference, please feel free to contact us at Conferences@idadesal.org.
REGISTRATION IS NOW OPEN!! Don't miss out on early discount specials.  You won't want to miss this Conference.  Join us! Space is limited.
Not a member?  Join now and experience the "IDA Connection".  IDA Members receive special discounts on all IDA events.
SPONSORSHIP OPPORTUNITIES!!  There are many sponsorship opportunities available for this inaugural event.  Don't miss out – sponsor now!
Sponsors
Associations